Sia defends using 15-year-old dancer: I'm protective of her
Sia has defended working with a 15-year-old dancer on tour and in her music videos.
The singer said she wants "empower" Maddie Ziegler, who regularly joins her on stage.
It's after a Guardian article pointed out that Sia's identity is hidden by a wig while performing – leaving Maddie to be the face of the show.
The reporter who wrote the piece asked: "If fame is so damaging, why pass it on to a child?"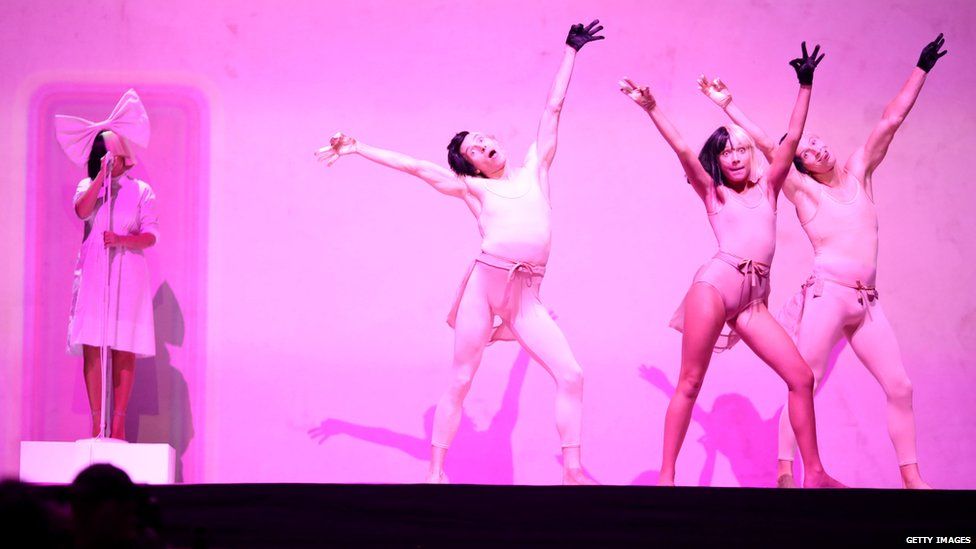 Image caption Maddie Ziegler originally became famous after appearing on US show, Dance Moms
The piece suggests the singer has tried to avoid fame in the past but seems willing to expose a 15-year-old to the limelight.
"In 2013, Sia declared she didn't want to be famous," it says.
"She described fame as a monster that 'questions everything there is to question. Even things I had never thought to question. Things I had never dreamed of feeling insecure about.
"'Me and fame will never be married.'
"[Sia] herself might not be willing to marry fame but standing on the stage in front of us, she seemed to be officiating another marriage… to a minor who is yet to learn about, or tame, the monster."
Responding to the feature, Sia said she shares the same concerns as the journalist.
"This article poses a question I have asked myself often," she wrote on Twitter.
"I check in with Maddie weekly about whether she wants this, and assure her if she ever wants it to stop, it stops.
"It's a conversation we should all be having. Not just myself, but all directors, stage parents and agents."
Sia said that the teenage dancer was "already famous" before she discovered her but admits she has expanded her exposure.
The singer says she does feel "responsible for that" however she has learned that fame affects Maddie differently to her.
"I can only trust that she is telling me the truth. If that changes, we stop."
Find us on Instagram at BBCNewsbeat and follow us on Snapchat, search for bbc_newsbeat