Adams to stand down as Sinn Féin leader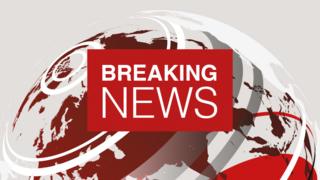 Sinn Féin president Gerry Adams has revealed he plans to stand down as leader of the party next year.
Mr Adams also said he will not stand for election for the Irish parliament (Dail) at the next election.
Speaking at the Sinn Féin ard fhéis (party conference) in Dublin, Mr Adams said it would be his last as leader.
"Leadership means knowing when it's time for change and that time is now," Mr Adams said.
The 69-year-old TD (member of the Irish parliament) for County Louth has been party president since 1983.
Mr Adams said he will be asking the party leadership to agree a date in 2018 for a special party conference to elect a new leader.
"I have always seen myself as a team player, as a team builder," he said.
"I have complete confidence in the leaders we have elected this weekend and in the next generation of leaders."