Murder arrests over male model's death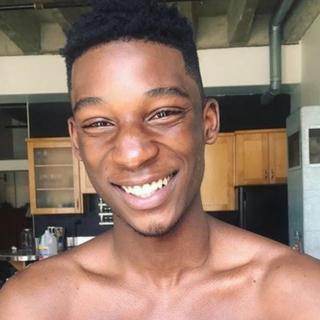 A young male model has died after being stabbed in a London street.
The 25-year-old was discovered fatally wounded in Old Oak Road, East Acton, at about 16:00 GMT on Thursday.
GQ magazine has named him as Harry Uzoka, a model who had recently done a photo shoot for them.
Friends and fans have paid tribute to Mr Uzoka as an "inspiration to young black men". Two men aged 27 and 28 have been arrested on suspicion of murder and are in custody.
Det Insp Beverley Kofi, of the Metropolitan Police, said: "This is another tragic murder with a young male victim who has met a violent death."
The men being questioned were arrested near to the scene.
'An icon'
It is the fifth murder investigation under way in London this year, four of which have been fatal stabbings.
Fellow model Jourdan Dunn called Mr Uzoka a "young king" in her tribute on Twitter.
A GQ reporter said: "The staff of GQ are appalled and saddened by his death and would like his family to know that our thoughts and prayers are with him and his loved ones."
Fan Lew Bloyce, 22, has followed the young model's blossoming career.
The Selfridges employee from south-east London said: "I've known of him for many years via social media.
"I've always looked at him as an inspiration to young black men and something of an icon."